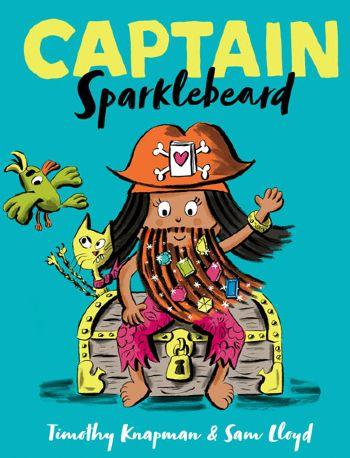 ARRRRR you ready for an unmissable girl power adventure? Perfect for rebel girls
with big dreams!

Peg dreams of adventure and has big ambitions, but when she asks to join the pirates crew they won't let her join because she's too small and she doesn't even have a beard!

But can Peg prove, against all odds, that she's the greatest pirate there ever was?

Join Captain Sparklebeard as she sets sail against the seas and dares to be different! Peg's determination, ambition and courage to be herself will inspire a whole new generation of rebel girls.

Perfect for fans of the chart-topping Fantastically Great Women Who Changed the World and tapping into the huge demand for stories featuring strong female characters, this is a pirate story like no other.

Smashing gender stereotypes and with an inclusive cast of characters, this is the must-have book to empower young children to have the courage to be themselves.

Free gift wrapping included!