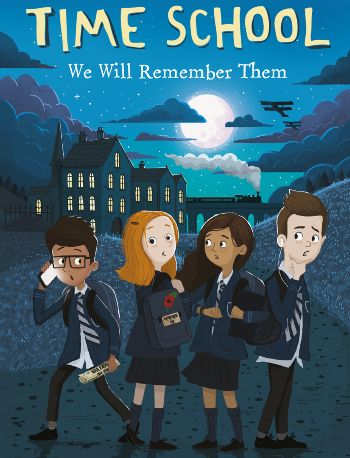 When you're running late for school, then you find your usual train has turned into an old steam train, you know it's not going to be a normal day.
What you don't expect, is that it will be a 'take you back in time' sort of day. Jess, Nadia, Tomma and Ash find themselves spending the day at Hickley School one hundred years in the past. They are told stories of bombings, hunger, and fighting, from fellow pupil, Martha, the only person willing to speak to them. After their time travel adventure, they work out the significance of the year, 1918, and plot to go back.
They want to experience a significant moment in history and Jess wants to see Martha again. Not knowing why or how, Jess feels a connection to Martha, and an obligation towards her that she can't explain. Going back in time has its risks.
Once you go back, there's no way of knowing if you'll be able to make it home.
Free gift wrapping included!
About the author
Nikki Young is a freelance writer, copywriter and author. She lives in Kent with her husband, three children, a crazy Boston Terrier dog called, Barnie and a rescue cat named, Oscar. She is the author of 'The Mystery of the Disappearing Underpants' an adventure story aimed at seven to nine yearolds and reluctant readers.
Nikki also writes health-related articles, reviews and recipes on her blog, 'A free-from life'. This blog was a finalist in the 2017 UK Allergy Blog Awards, recognising its provision of health information for food allergy and intolerance sufferers.
Her background is in nutrition, so maintaining a healthy, happy family is extremely important to her. Having a son and a husband, both with different dietary needs has been a challenge and one which has tested her knowledge.
As well as writing middle grade and young adult fiction, Nikki runs Storymakers, a creative writing club for children, which provides weekly courses and holiday workshops for children aged seven and above.